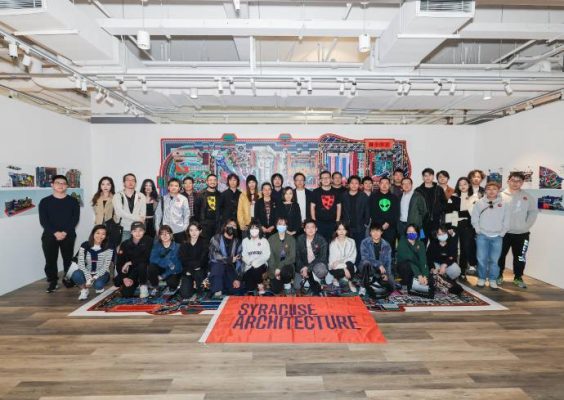 "Challenge and Opportunity," an exhibition showcasing Syracuse University's innovation in architectural education during the COVID-19 pandemic, opened on October 23 at the Bamboo Art Center in Shanghai.
Organized by the School of Architecture in collaboration with Architectural design by Tontsen in Shanghai, the inauguration of the exhibition celebrated all those who made it possible for Syracuse Architecture to provide a unique hybrid educational model to the more than 150 undergraduates who were unable to make it to Syracuse.
"Over the past 18 months, our school has organized in-person studios in Beijing, Shanghai and Shenzhen; organized exhibitions; organized workshops and travel programs for incoming freshmen; in-person portfolio reviews; and conducted high school tours, "says Michael Speaks, Dean of the School of Architecture.
"All of this was overseen by Fei Wang, assistant professor at the School of Architecture and director of Chinese programs," says Speaks. "Wang's extraordinary efforts, along with those of our faculty here in Syracuse, have provided our students in China with the opportunity to continue their education without interruption and have given them and their parents confidence in our school and university. . "
The School of Architecture was one of the very few architectural schools in the country that could continue to teach in person and recruit in China during the pandemic.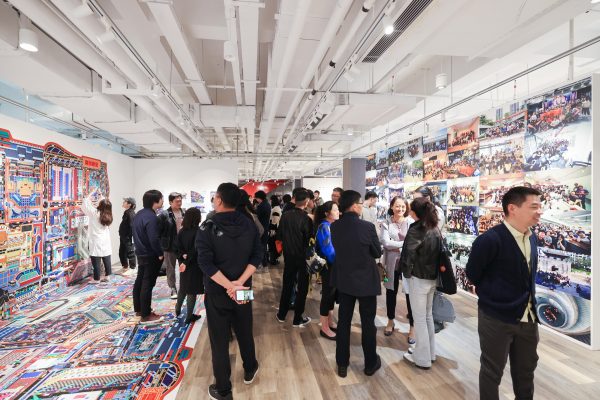 Dr Qi Fang, founder of Tontsen, and Professor Fei Wang welcomed more than 100 in-person guests, as well as 5,000 virtual participants participating via a live broadcast, at the opening of the exhibition which included presentations by some of the greatest young Chinese architects. – designers who taught architecture students in Syracuse in the midst of the pandemic.
Organized by Tontsen's founding partner, Dr Wang Xia and Professor Fei Wang, "Challenge and Opportunity: Syracuse Architecture Education Innovation in the Pandemic" is divided into three sections and features design drawings and models made by students at fall 2020 and spring 2021. semesters.
The first section focuses on work done in four separate critic studios based in Beijing and Shanghai, taught by Li Han and Hu Yan (Architecture Drawing Studio, Beijing), Yuanrong Ma (GEIJOENG®, Shanghai), Yanfei Shui (Natural Build, Shanghai), and Zigeng wang (Pills, Beijing).
The second section features student projects from Professor Fei Wang's Integrated Design Studio Course in Shanghai, as well as from "Branding for Architecture", an elective course taught by a graphic designer, Nan (Ian) Wang.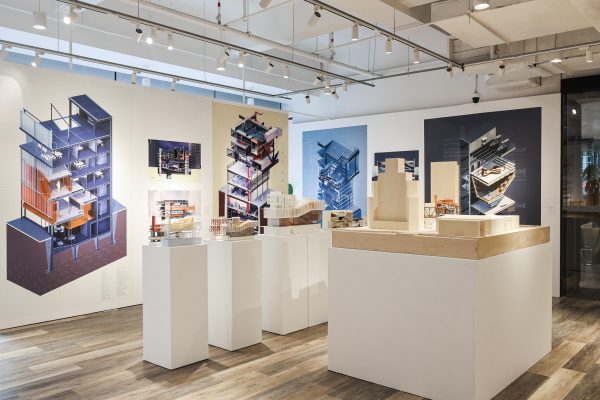 The third section of the exhibit features highlights from "Introduction to Architecture and the Practice of Architecture," a unique course offered in Fall 2020 for new freshmen living in China who have carried over admission to January 2021. Led by Prof. Fei Wang, students enrolled in the course traveled to three of China's major cities, where they visited 47 of the top architectural firms, met with corporate directors, visited d 'important architectural projects and learned the fundamentals of architecture.
"Thank you to all of our students and faculty in China and Syracuse whose hard work and dedication turned the challenge into an opportunity," Speaks said. "The work produced was truly exceptional and we look forward to future collaborations in China. "
"Challenge and Opportunity" is on display in Shanghai until November 15th. Visit here to view additional photos from the exhibit.