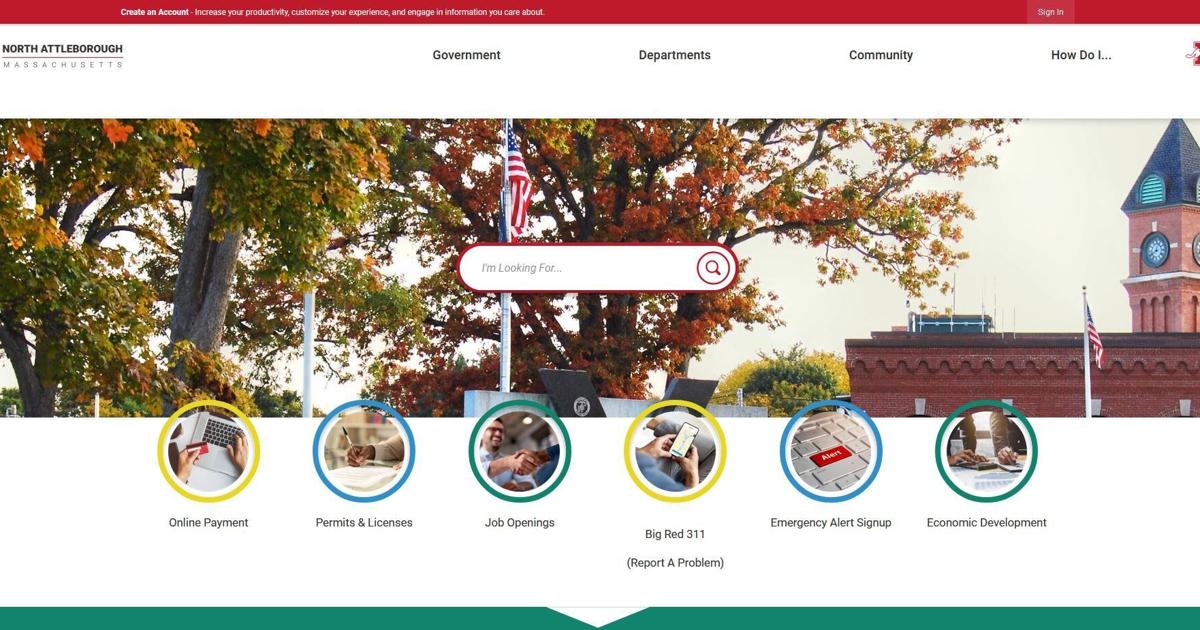 NORTH ATTLEBORO — The city's official website has a new look, but the same name, starting Friday.
The revamped site launched on schedule at 9 a.m. after months of development and is intended to help "map out the future" of the community, City Manager Michael Borg said.
In February, councilors approved Borg's request for transfers of the city's free money for $60,000 to redo the website, www.nattleboro.com, which residents had described as "difficult and not user-friendly." .
The new site includes updated graphics and an easier-to-navigate layout.
Originally, Borg said he was planning renovations to the site, but after consulting with other officials, he said the site needed "a complete teardown and rebuilding of the way we respond to the public".
The cost of the redesign by CivicPlus, a Kansas-based web development company, will include the price for the first year of hosting, which is about double the current cost of $4,000. The city plans to hire a resident services representative to act as an ombudsman who will help guide users through the city's social media platforms. The 20-hour contract position, set for one year, will have a salary of $35,000.
The new site will allow the city to do more of its business online, Borg said, including things like permit applications.
The new site features photos of various city locations and a color palette in North Attleboro's "Big Red" hue.
The homepage highlights various city events and includes a calendar of activities.
The site will allow users to create an account from which they can manage website notifications
The problem reporting system has been updated with a new button on the Big Red 311 home page for reporting online problems similar to the current "report action needed" system.
An emergency alert button allows users to register for the city's Code Red emergency notification system, formerly known as Reverse 911.
Among other improvements, the city aims to centralize city job postings, expand the use of the city's events calendar, and centralize all bidding cities in one place.
The transition is not entirely seamless. Some items that now show up in a web search — information about municipal employment contracts, for example — appear as dead links on the revamped site.
A note on the site reads "Thank you for your patience as we move forward with this exciting project."