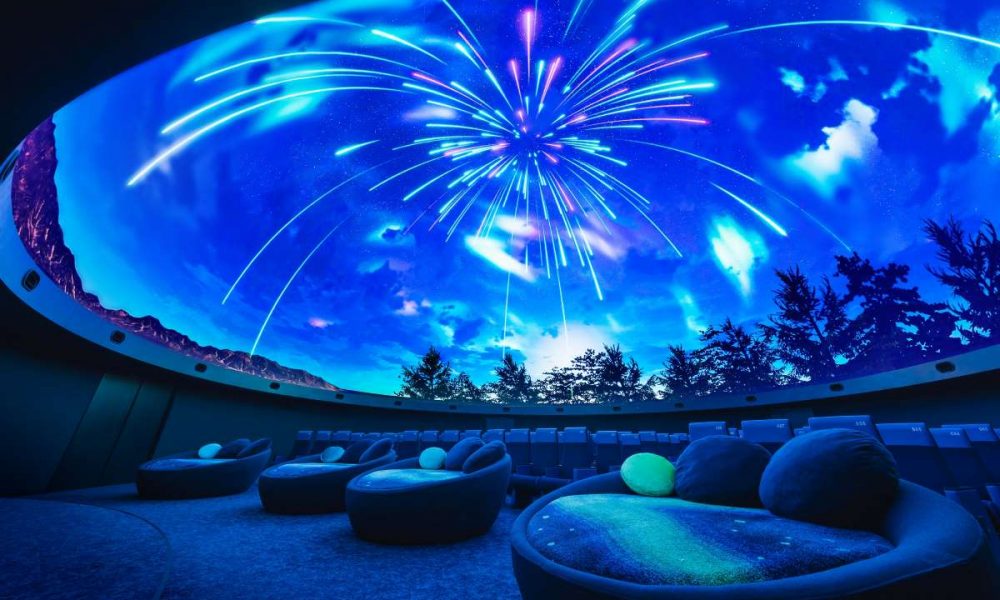 Last part
Read part 1: Next-generation planetariums: specialists at the service of the stars
Planetariums in Japan were opened to the public primarily for educational purposes. Now, however, they're developing new entertainment-centric services and embracing themes like Adult Healing Places.
With the COVID-19 pandemic, demand has increased for services such as the portable mobile planetarium. Meanwhile, the next generation of planetariums continues to evolve.
Elongate
The lantern light shines when you lay down on the lawn and look up at the starry sky. The couples are seated side by side on the soft sofas.
This is the atmosphere visitors encounter when entering the facility operated by the Konica Minolta Planetarium (Tokyo). Although the company is a planetarium equipment manufacturer, they also started to operate planetariums themselves, and a total of five buildings with different themes were opened in Tokyo, Nagoya and Yokohama.
"I wanted to change the image of planetariums as a place of learning for children, so I wanted to differentiate them from science museums," says Yuki Miyagawa from the company's sales management division about their intentions.
The main theme is the projection of original video works on stars and space that combine computer graphics (CG) and action films. Additionally, the works feature popular actors and storylines.
There are facilities where you can bring food and drink from a café, and there were live concerts of classical music and popular artists with the stars in the background. They attract an audience that planetariums haven't seen much of so far.
"Maybe because of the COVID-19 pandemic, works that allow people to go to places known for their dark skies, like Uyuni Salt Pans in Bolivia, and elsewhere in South America and New Zealand were popular," says Miyagawa.
They are open at night and easy to stop by on the way home from work. "I think he has a role to play in getting people who aren't interested in stars to come and see them."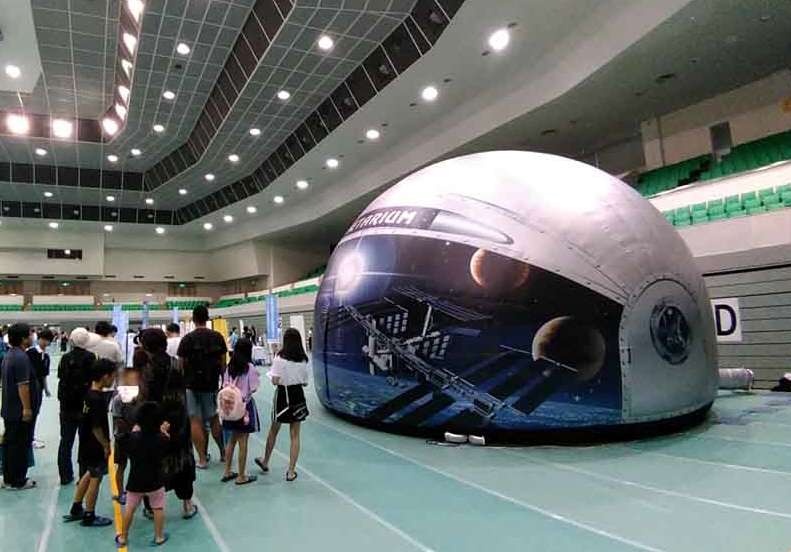 A starry sky traveler
The foldable and inflatable mobile planetariums, around 4 to 7 meters in diameter, use projectors inside their domes to reproduce the starry night. They are also spreading.
These mobile planetariums are usually good for around 20 to 60 people, and they are popular because they are easy to use indoors.
According to the Japan Planetarium Association (JPA), around 14,000 people experienced the mobile planetarium through 527 screenings in 2010. In 2014, the number nearly tripled to 43,505 people and 1,359 screenings.
Machine and software performance has improved, enabling the same content as traditional planetarium facilities to be delivered. Japan has a long history with planetariums, and there are a large number of people who can provide feedback, which is also a factor in widespread popularity.
Some planetarium facilities operate these mobile planetariums. At the same time, there are also companies that specialize in this format. The Kansai Mobile Planetarium is one such venture.
According to Takaaki Ozeki (69), a former curator of the Himeji Science Museum who currently works at the Kansai Mobile Planetarium, there have been changes due to the COVID-19 pandemic.
"In the past, mobile planetarium events were often held at commercial facilities such as department stores and large supermarkets. But recently, the number of requests from schools for people with special needs and kindergartens has increased. 'Cause we can't get out [due to the pandemic], bringing planetariums to schools is convenient," he says. It is possible that this format will continue in the future.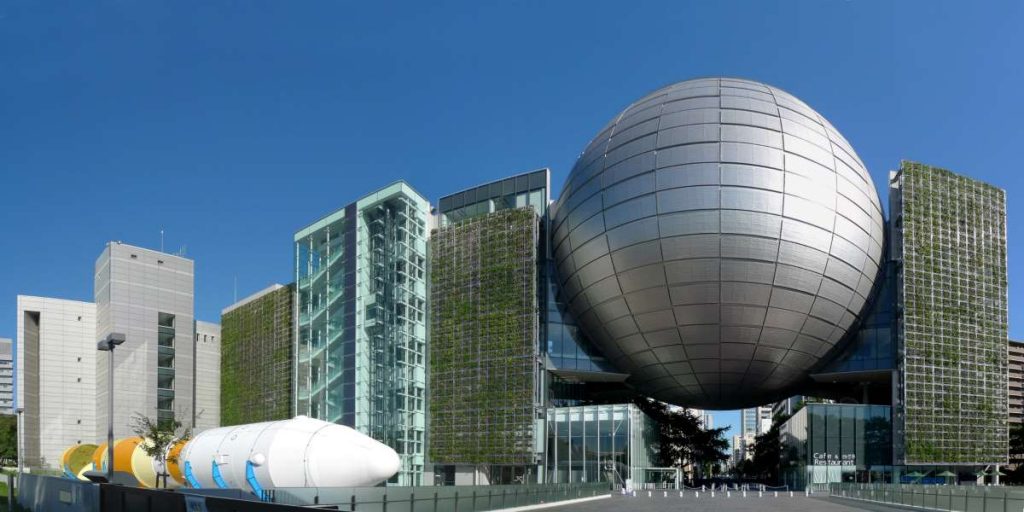 Film screenings
Planetariums come in a variety of shapes and sizes. In recent years, the number of film projections on the sky has increased.
Looking at the lineups, one can find various works ranging from those for children featuring popular anime characters, to artistic films that comment on starry sky art, such as paintings by Van Gogh. There are also science films that feature celestial bodies or deal with the activities of asteroid explorer Hayabusa, who successfully landed on the asteroid Itokawa (2005).
These well-produced works attractively introduce the world of heaven without requiring much effort from the viewer.
Among them, the Nagoya City Science Museum stands out with the curator's live commentary. It is well known in the industry and tops the list of facilities with the most visitors nationwide. According to JPA, this museum and the Osaka Science Museum ranked first and second in 2019, before the COVID-19 pandemic.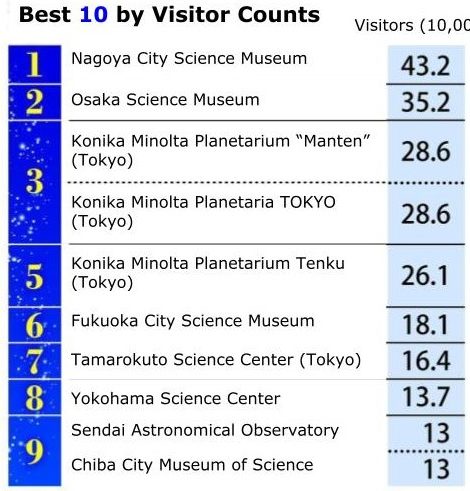 All of these facilities are located in major cities where it is easy to attract customers. And the Nagoya City Science Museum has one of the largest domes in the world, which makes it very attractive.
Other characteristics that the facilities have in common are the large number of specialists familiar with astronomy and the teaching of the latest research in an easy-to-understand manner.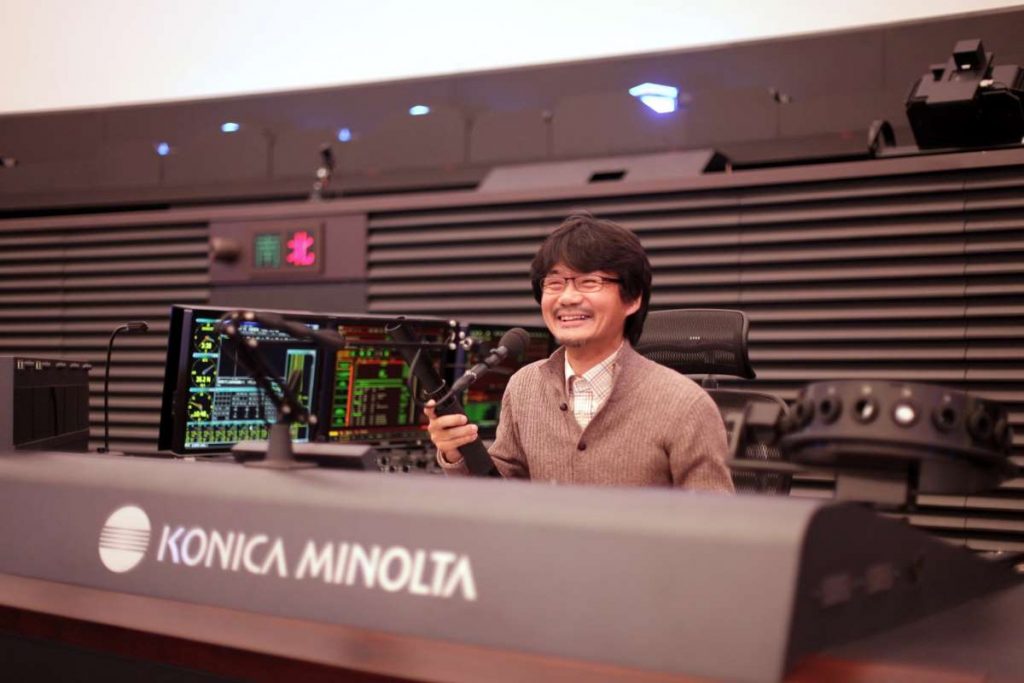 Katsuhiro Mourispecialist from the Nagoya City Science Museum, says, "Our main goal is not only to attract customers, but also to continue to improve the content for many years."
At the Osaka Science Museum, scholar Yoshiya Watanabe says: "The idea that only children can learn is a great loss to society. I want people to feel the joy of learning and studying even when they are 90 or 100 years old.
Planetariums have changed their services over time. The enthusiasm of the people who support them remains the basis of their popularity.
The year 2023 marks 100 years since the birth of planetariums, and it looks like they'll likely continue to evolve into their second century.
RELATED:
(Read the report in Japanese on this link.)
Author: Hiroko Kitamura