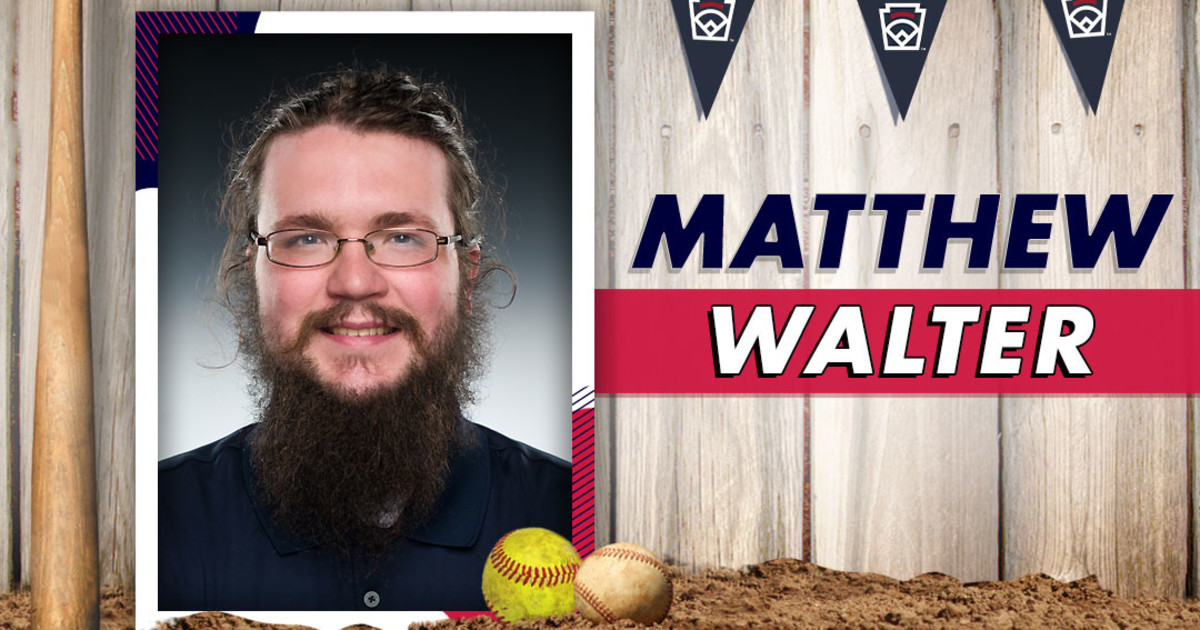 little league® International is proud to announce the hiring of Matthew Walter as its new Web Designer based in South Williamsport, PA, effective August 12, 2022.
"We are very excited to welcome Matthew to our team here in South Williamsport and look forward to bringing his passion and creativity to our organization," said Michael Weslosky, Little League Director of Web and Emerging Technologies, " Matthew has studied in the technology field for years and has the dedication, devotion and enthusiasm to make a positive impact on our organization.
Mr. Walter joins Little League with a Bachelor of Science degree from Pennsylvania College of Technology in Web and Interactive Media. He is currently pursuing an additional degree in Game Art at Full Sail University in Winter Park, Florida.
"I am thrilled to have the opportunity to join the Little League staff and help provide volunteers, fans and families with access to the resources they need to make the Little League experience such a memorable locale every year," Walter said. "I look forward to working alongside the rest of our team at Williamsport and finding ways to continue to improve our digital presence as an organization."
Reporting to Mr. Weslosky, Mr. Walter will be responsible for content creation, publishing and day-to-day maintenance of LittleLeague.org, web properties, mobile applications and email communications support. With a focus on user-centered design, job responsibilities include building websites to support new and current web initiatives, assisting with mobile app development, designing and creating graphics and email coding for various constituencies, while supporting our digital strategies across all platforms.