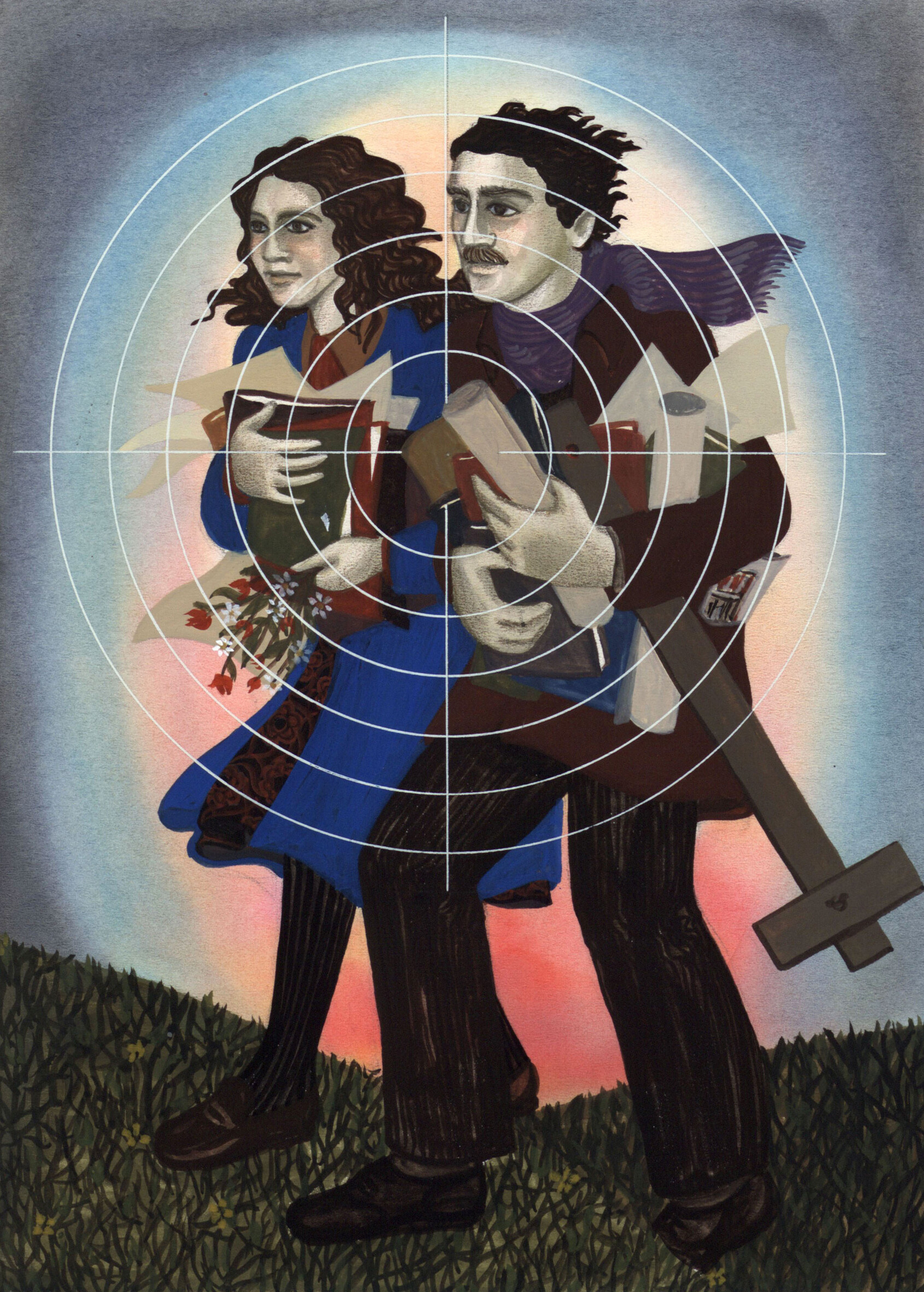 Lunds Konsthall is proud and happy to present a retrospective exhibition of one of Turkey's leading contemporary artists. Gulsun Karamustafa (born in Ankara in 1946, lives in Istanbul and Berlin) has been a central figure in the Turkish art scene since the early 1990s. His versatile and incisive practice has had a crucial influence on the younger generations of artists in his country, not least because of his professional ability – and moral determination – to articulate strong political and artistic convictions.
Since the early 1970s, Karamustafa has effectively harnessed politics, history, religion, and culture (notably popular culture) to construct substantial body of work spanning a variety of media, including painting, installation, movie and performance. All these subjects, genres and formats are represented in this exhibition.
Gülsün Karamustafa: After the Cosmopolis is curated by Charles Esche and is his first major solo exhibition in Sweden. It was recently premiered at the Van Abbemuseum in Eindhoven, the Netherlands, where Karamustafa's practice was showcased alongside that of Argentinian artist León Ferrari. At Lunds Konsthall, his more recent pieces are accompanied by a more generous selection of earlier and more overtly political works, adding valuable contextual and aesthetic significance to the exhibition. Visitors will discover works on paper from the 1970s as well as many new installations created specifically for this exhibition.
Throughout her life and career, Karamustafa has dedicated herself to critical inquiries into feminism and gender, migration and inequality, tradition and cultural change, urban development and destruction. She engaged in left-wing politics and the struggle for democracy and free speech, often risking her own safety and convenience. After the 1971 military coup, she and her husband, graphic designer Sadık Karamustafa, were both imprisoned, and she was barred from traveling abroad until 1987.
The title of the exhibition at Lunds konsthall, "After the cosmopolis", refers to Karamustafa's constant, if not growing, concern for the changing daily realities and the "inner life" of his city, Istanbul, which in earlier periods was the very embodiment of cosmopolitanism. Many, if not most, of the works on display are directly related to this great city, paintings like Pera beer (1983) to movies like The City and the Secret Panther Fashion (2007) or the installation stoic city (2021).
The exhibition is accompanied by an illustrated catalog for free distribution, in Swedish and English, with an essay by art historian Eve Kalyva and an interview with Karamustafa by curator Vasıf Kortun.
Gülsün Karamustafa's work is present in major museum collections such as the Guggenheim in New York, the Tate Modern in London, the Musée d'Art Moderne de la Ville de Paris, the Ludwig Museum in Cologne, the mumok in Vienna or the Van Abbemuseum in Eindhoven. Recently major exhibitions for his work have taken place at SALT Istanbul and Hamburger Bahnhof in Berlin. She received the Prince Claus Award from the Netherlands in 2014 and the Roswitha Haftmann Award from Switzerland in 2021.