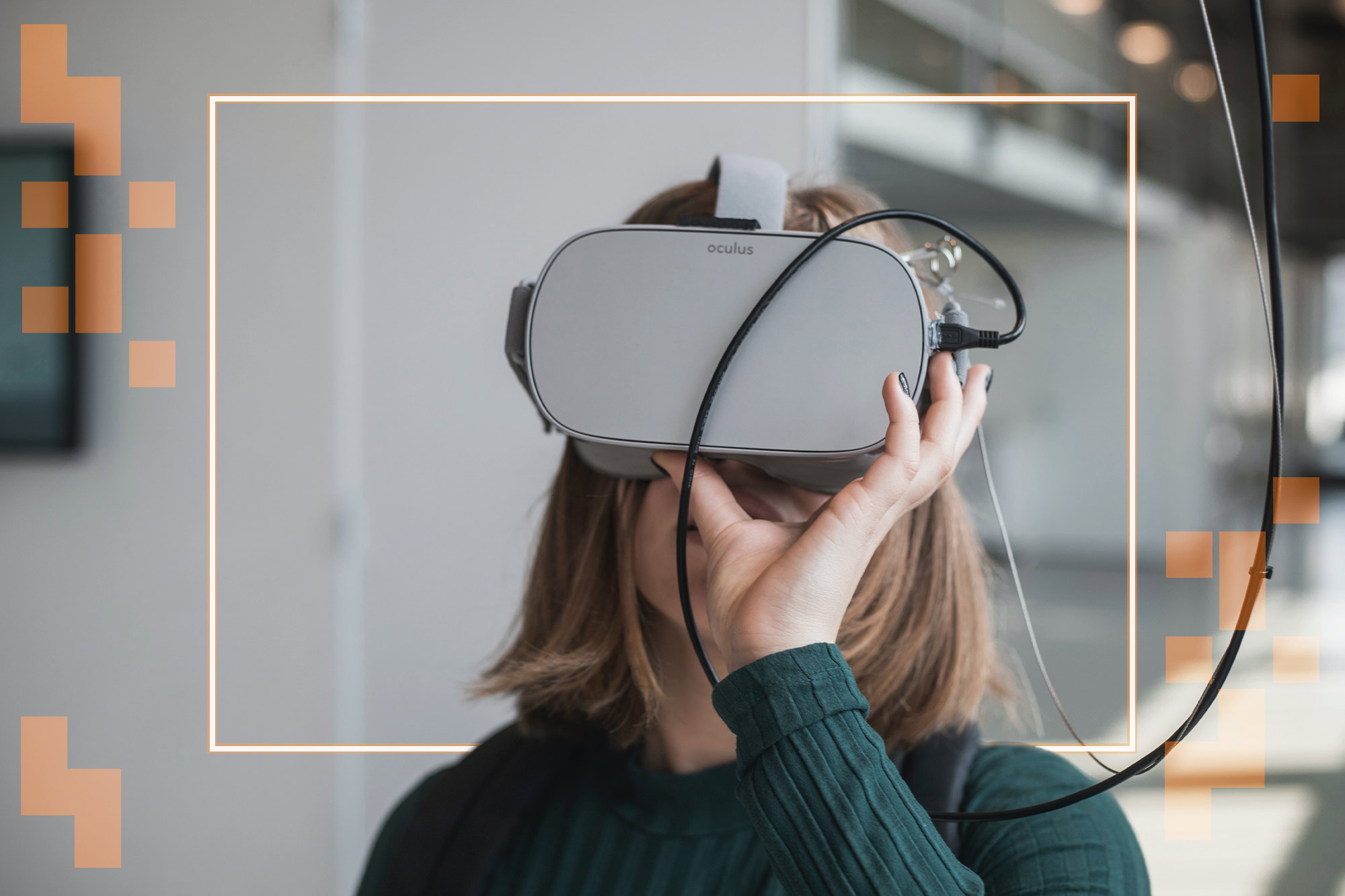 Meta is already spending billions a year on virtual and augmented reality as it competes with other internet titans such as Microsoft and Google to create a metaverse that captures the largest network of users. Over the next five years, the company plans to hire 10,000 new employees to work on metaverse projects, such as a wristband that lets users interact with the virtual world through subtle finger movements.
Additionally, Meta is launching a virtual reality social networking app called Horizon Home that lets users socialize as avatars while wearing headsets developed by Oculus, which Facebook acquired for $2 billion in 2014.
"By creating the virtual worlds, you're basically setting the rules for the virtual economy," said Touve, who anticipates a land grab. "The more people on the network, the more valuable it is. The network effect can lead to winner-takes-all markets.
Why companies get started
Touve sees advertising as a way to monetize the metaverse: Meta has already patented several technologies with hyper-targeted advertising and sponsored content. Revenue will also be generated in the metaverse through virtual stores, where users can purchase digital goods corresponding to real-world items developed by consumer brands.
"There are a lot of digital business opportunities out there that have quite an attractive underlying economics," Touve says, noting that investors are now taking VR headsets more seriously after decades of disappointment.
Major consumer brands such as Nike and Forever 21 have created virtual global stores in an effort to increase their real-world revenue.
In fact, JPMorgan estimates the Metaverse to be a trillion-dollar annual revenue opportunity, pointing out that $54 billion worth of virtual goods are already sold each year.
Darden's professor, Roshni Raveendhran, doesn't think such predictions are fanciful, based on current usage levels.
"On the retail side, companies are already allowing people to use virtual reality and avatars to try on different products or clothes," she said. "The metaverse will accelerate the trend."
Footwear brand Vans recently opened a virtual skatepark to connect with its customer base, while Chipotle launched a virtual restaurant where the first 30,000 visitors receive a voucher for a real-world burrito. Budweiser, Gucci, Autodesk, Benetton, Coca-Cola – the list of brands creating consumer experiences in the metaverse goes on.
"Some companies are building digital spaces in these terms in which they can connect with potential customers to showcase new and different products or services," Touve said.
These big brands often rely on small, innovative "web3" focused startups with expertise in animation, creative design, game design, blockchain and programming. Among these innovators could emerge the next generation of Metas, Apples, Googles and Amazons – the masters of the "web2" online world.
Yuga Labs, creators of the Bored Ape Yacht Club NFTs (essentially blockchain-verified digital images of cartoon monkeys), recently secured a $450 million investment from venture capital firm Andreessen Horowitz, valuing Yuga at $4 billion. The company has announced plans to launch its own metaverse and has sold or donated 100,000 digital plots of land in this metaverse. The sale closed within minutes for a cryptocurrency valued at $310 million at the time. Not a bad day at work.
Proponents believe this low-cost, high-margin business could transform global retail; critics see the metaverse as a passing fad. One of the reasons for their doubts lies in the major technical challenges involved in realizing these sci-fi visions, such as creating a graphics rendering system capable of animating thousands of avatars sharing the same experience, for example during a live concert. This would mean that computing platforms would have to support billions of operations per second, compared to thousands per second today, even on the most popular live online games such as Fortnite, which can only host up to to 100 players at a time.
Regarding hardware challenges, Raveendhran said, "There have been reports of virtual reality causing health issues including eye strain and headaches. It will take time for people to understand how to use these devices for long periods of time. »
Technology-focused investors
Metaverse-focused bets are placed on producers of components such as semiconductors, cameras, displays, servers, and sensors. This reflects increased demand for the processors, computing power, portable devices, and cloud storage that all underpin the Metaverse experience.
"There are significant opportunities for investors to get involved at the start of the next evolution of the internet," Touve said.
Apple's recent $3 trillion market valuation has been fueled in part by speculation that it will launch a headset this year that could revolutionize consumer technology, just like the original iPhone.
Beyond that, Touve said there's a big opportunity to create a framework for immersive virtual workspaces as working practices change. Microsoft has already announced that it is developing an "enterprise metaverse", a version of the metaverse for businesses. "Virtual reality is primarily used for games, entertainment, or social experiences, but enterprise users will increase adoption rates very quickly," Touve predicts, noting that the shift to remote working during the COVID-19 pandemic will 19 appears to be persistent and driving demand for virtual collaboration. tools while potentially ushering in a new era of globalization in talent management.